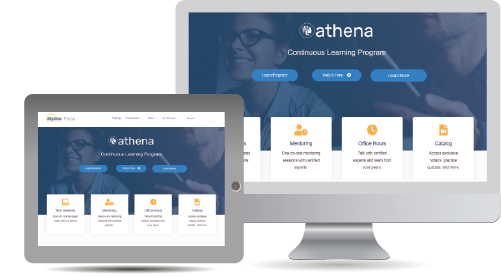 In the spirit of Athena, goddess of wisdom, Skyline ATS presents a continuous learning experience that shares the knowledge of our technology experts to guide you in your career journey.
Athena gives you access to unparalleled resources designed to optimize your learning potential beyond the classroom. Whether you're preparing for a Cisco certification or complementing your networking career, boost your skills with these exclusive features.
With an Athena membership, you get 12 months of exclusive access to exclusive high-touch resources and benefits
– at no extra cost when you enroll in an eligible Athena course.
Pick the plan that's right for you. 

MEMBERSHIP PLANS

_____________________


FEATURES

ATHENA LIMITED

_____________________


START FOR FREE


Click here to sign up

ATHENA PREMIUM

_____________________


4 WAYS TO BUY

3) Buy an Athena-related offering

UNLIMITED COURSE AUDITS

Audit select Skyline instructor-led courses

LIVE TECH SESSIONS

Dive into course-related topics with live events

TECH SESSION RECORDINGS

Access live event recordings on-demand

TECH BLOGS

Blog posts from Skyline and industry experts

VIDEO SNIPPETS

Deep dive micro videos on technology topics

SLIDES

Access presentation slides to supplement learning

PRACTICE QUIZZES

Test your knowledge and get exam-ready

TECH BRIEFS

Technical insights on trends and course topics

MENTORING SESSIONS

One-on-one mentoring with certified experts

OFFICE HOURS

Talk with certified experts & learn from your peers

BOOST LEARNING

Overcome the "Forgetting Curve" with guided

questions

PERSONAL KNOWLEDGE ADVISORS

PKAs will help members access what they need

EXPERT EMAIL SUPPORT

Get your questions answered with a typical

response time of 24 hours from our experts 
Athena Courses & Products
An Athena membership is automatically included with the purchase of the following:
These Cisco Digital Learning XL passes automatically include Athena topics.
These instructor-led training (ILT) courses automatically include Athena.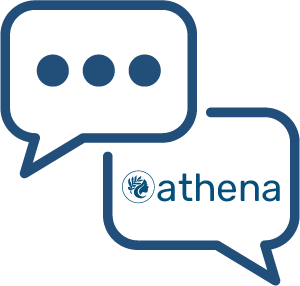 Who better to get support from than a certified expert? Our Athena Connections connect you directly with our experts to get your answers.
Looking for a deeper dive on your curriculum?
Athena members enjoy access to weekly and recorded Tech Sessions designed to help you supplement learning goals before, during, or after their training course.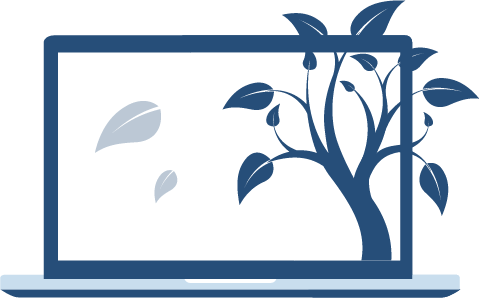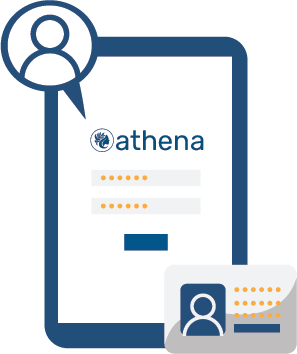 Purchase or enroll in a qualified Athena product, and you'll automatically become a member. It's that easy. Click here for more details on qualifying products
To learn more, contact your Skyline ATS Account Manager or email a Personal Knowledge Advisor at pka@skyline-ats.com.

Strengthen Your IT Training Goals with
Continuous Learning
Become an Athena member today